VA Loan Refinance Options
If you have already used your VA loan, you may still benefit from working with Success Mortgage to get better terms. Called "refinancing," this process is similar to the homebuying process but does not include the home search or contract negotiations.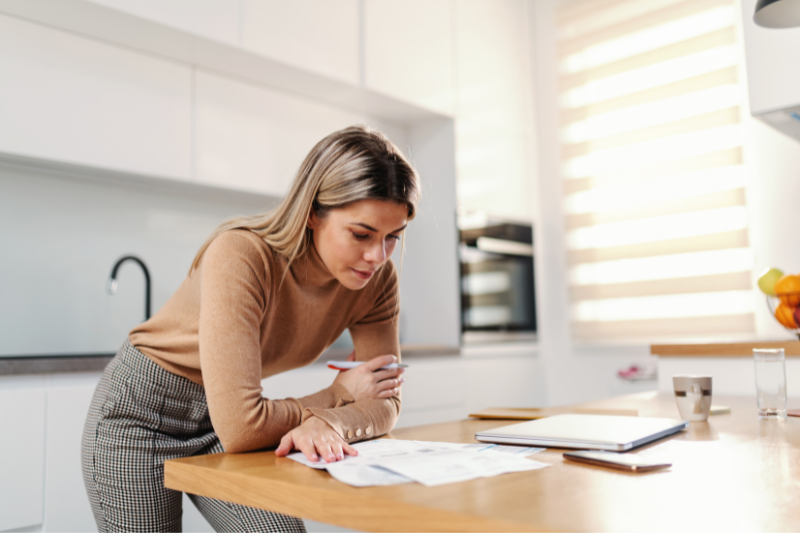 Whether market rates are lowering, your personal financial situation is improving, or the value of your property is going up, there are many reasons why you might want to seek better financing on your home. Fortunately, even those who purchased their home with the help of a VA loan may be eligible to refinance with Success Mortgage!
Ways To Refinance Your VA Loan
If you're considering refinancing your VA home loan, there are two main ways to do so: streamlined refinancing and cash-out refinancing. Let's dive into the details of each.
Streamlined Refinance (IRRRL)
Also known as the Interest Rate Reduction Refinance Loan, or IRRRL, the Streamlined Refinance loan is easy to complete and often requires no money from the homeowner. This type of refinance simply adjusts the terms of financing and is ideal when interest rates have lowered since you purchased your home.
Cash-Out Refinance
A Cash-Out Refinance is exactly what it sounds like – you refinance to pull cash out of your home once you have paid down the loan and have equity. This can be a great option if you want cash to pay off other debts, pay for a large purchase, or do home improvements.
You can apply for a cash-out refinance for a VA loan, USDA loan, FHA loan, or conventional loan. The only limitations are placed by the lender on how much cash you can pull out and how much equity they require to remain in the property.
Keep in mind that refinancing may mean more interest costs over the life of the loan, so talk to your lender about all of your options before deciding on a refinance. If you are early into homeownership and interest rates have gone down, refinancing can be a great way to lower your monthly payments and even save money in the long run.
Time is of the essence when it comes to refinancing VA loans, so don't hesitate to contact Success Mortgage! Together, we can refinance your mortgage to give you the financial freedom you deserve.
Get started today!
Fill out the questionnaire on this page to start a discussion about your mortgage needs today!